ST. AUGUSTINE'S COLLEGE, CAPE COAST
Home Aburi Girls Accra Academy Armed Forces Yaa Asantewaa St. Augustine's Chemu Sec West Africa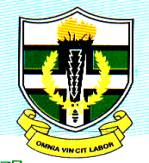 PARTICIPATING STUDENTS
ABEKA KOJO HERLBERT
Oppong Yeboah Obed
JAMES KUMESI
ATO ESHUN JNR.
Caleb .B. Mensah.
Bismark Firang Darkua
Julius Mwinyele.

1ST EDUCATIONAL GOAL: BASIC FACTS
WORLD LINKS HIV/AIDS COLLABORATIVE PROJECT
1st EDUCATIONAL GOAL: BASIC FACTS
1. What is HIV? What is AIDS? What is the difference between the two? How long can someone have HIV before developing AIDS? How long do most people have AIDS before they die?
Human Immune Virus. This is a virus, which destroys the immune system and causes AIDS
AIDS is a sexually transmitted disease caused biz HIV. Which is a result of the human deficiency virus paralyzing the immune system to give way to all kinds of diseases, which intend makes, the body weak. AIDS is the advance form of HIV.
AIDS is a disease while HIV is a virus.
One and half to two years for children and ten years for adults.
Ten years and above.
2. How is HIV transmitted? How is it NOT transmitted?
What are some of the myths about how it is spread?
Through unprotected sex
Through blood transfusion
Using infected tools like blades, syringes, etc.
Using condoms when having sex
Abstain from sex
Stick to one sexual partner
(a) By talking with AIDS infected people;
(b) By sharing the same bed, clothes, towels:
(c) By sharing food and food utensils
(d) By shaking hands or embracing
(e) By sharing toilets seats or telephones
(f) From mosquito bites
3. How can the transmission of HIV be prevented?
What is "safe sex"?
Educating the general public about the virus and its effects on the them.
Safe sex is using precautionary measures during sex.
4. What are the HIV/AIDS statistics in your country?
How does your state / province compare to the rest of the country?
How does your country compare to the rest of the world? Can you find the following information for your country?



| | | | | | | | | | |
| --- | --- | --- | --- | --- | --- | --- | --- | --- | --- |
| Age Group | Males 1996 | Males 1997 | Males 1998 | Females 1996 | Females 1997 | Females 1998 | Total | Males % | Females % |
| 0 - 4 | 7 | 5 | 14 | 0 | 4 | 16 | 46 | 0.4 | 0.5 |
| 5 - 9 | 0 | 1 | 5 | 1 | 0 | 1 | 8 | 0.1 | 0.1 |
| 10 - 14 | 0 | 4 | 1 | 10 | 4 | 16 | 35 | 0.3 | 0.1 |
| 15 - 19 | 9 | 17 | 18 | 44 | 59 | 54 | 201 | 1.7 | 0.9 |
| 20 - 24 | 72 | 89 | 91 | | 327 | 368 | 947 | 7.3 | 5.1 |
| 25 - 29 | 208 | 240 | 292 | 428 | 555 | 666 | 2389 | 19.9 | 14.9 |
| 30 - 34 | 342 | 338 | 436 | 405 | 514 | 579 | 2614 | 21.8 | 22.5 |
| 35 - 39 | 331 | 321 | 490 | 290 | 330 | 474 | 2236 | 18.7 | 23.0 |
| 40 - 44 | 207 | 212 | 309 | 156 | 214 | 252 | 1350 | 11.3 | 14.7 |
| 45 - 49 | 116 | 179 | 193 | 120 | 117 | 179 | 904 | 8.3 | 9.8 |
| 50 - 54 | 57 | 64 | 101 | 72 | 84 | 101 | 479 | 4.0 | 4.5 |
| 55 - 59 | 20 | 38 | 33 | 36 | 56 | 57 | 236 | 2.0 | 2.0 |
| 60+ | 27 | 28 | 33 | 36 | 56 | 57 | 237 | 1.5 | 1.8 |
| Not Stated | 4 | 1 | 2 | 8 | 1 | 4 | 20 | 0.2 | 0.1 |
| Total | 1400 | 1537 | 2028 | 1895 | 2296 | 2826 | 11702 | 100 | 100 |
| | | | | | | | | | |
The first cases of AIDS were reported in Ghana in March 1986. By the end of the year a total of 42 cases had been reported to the health authorities. The number of cases has been increasing steadily over the years with a cumulative total of 37,298 as at the end of 1999. As at September 2000 this number increased to 41229 as shown in the table above.
The adult prevalence of HIV has increased steadily from 2.6% in 1994 to 4.0% in 1998. It now stands at 4.6%. 200 adults are AIDS infected everyday.
(a) Estimated number of adults and children living HIV/AIDS, ended of 1999
Adults (15 – 49) 340000
Women (15 –49) 330000
Children (0 –14)
Adults rates (%) 3.60
(b) In 1990, the HIV prevalence rate was 1%. Whiles in 1998, it was 3 %.
In 1998, HIV prevalence among the 14 sites ranged from 2 –12 %. HIV seroprevalence among sex workers increase from 2 % in 1986 to nearly 40 % in 1991. By 1997, HIV prevalence among sex workers tested in Accra had reached 73 %. HIV prevalence among STD clinic patients in Accra increased from 2 % in 1998 to nearly 9 % in 1991. In 1998, HIV infection among females STD patients tested in Adabraka, Greater Accra Region, had reached 27 %.
c. HIV prevalence rate in young people age 15-24 (usually given as a range of percentages, broken down into males and females)
Males - 0.76-1.96
Females - 2.40-4.44
d. Number of AIDS orphans (sometimes only the cumulative total can be found -- the total number of children under age 15 having lost their mother or both parents since the epidemic began)
Cumulative orphans 170000
Current living orphans 119410
e. AIDS deaths (estimated number of adults and
Children who died of AIDS during a specific year)

TOTAL NUMBER OF DEATHS FROM MARCH, 1986 TO 1998 = 114,000
For 1999
Estimated number of adult deaths is between 12,000 and 35000
Estimated number of children deaths is between 2,600 as 7,200

5. Is any of this information new to you? If so please elaborate.
Yes (question 4(a)-(e))
6. Where did you get the information? Do you have access to any of the following sources of information?
From the UNAIDS website.
Present to the group what you have learned from answering these
Questions -- what misinformation did you have that was
Cleared up?
We have learnt that AIDS is a disease, which has no respect for personality whether rich or poor. Through the research we have done, we been able to notice so many ways how these disease can enter human body and how to get rid of it.
FOR INFORMATION, TRY THE FOLLOWING WEBSITES:
* The latest UNAIDS statistics:
www.unaids.org/epidemic_update/report/index
? the report on last year's International AIDS Conference:
www.aids2000.com
* The 2000 World AIDS Day site:
www.unaids.org/wac/2000/index
* the United States' Centers for Disease Control
(CDC)'s Frequently Asked Questions on HIV/AIDS:
www.cdc.gov/nchstp/hiv_aids/pubs/faqs
* The CD's National Prevention Information Network:
www.cdcpin.org
* The AIDS Network's HIV/AIDS Classroom:
www.oinxpress.net/~aidsnet
* The AIDS Library's "Charlotte's Web":
www.charweb.org/health/aids/mainpage
Good luck! Please let me know if you have any questions.
Ann Klofkorn Bloom
World Links HIV/AIDS Coordinator

SECOND EDUCATIONA L GOAL ACTIVITIES
WHY DO WE CARE ABOUT HIV/AIDS ANYWAY?
We care because HIV/AIDS is a 'new disease' compared to many other diseases known by man, yet the rate at which it is wiping away the human race is so tremendous and very alarming.
WHY IS IT AN IMPORTANT ISSUE FOR OUR COMMUNITIES AND COUNTRIES?
HIV/AIDS is now a difficult problem for many communities and economies to solve. This is because as a result of many deaths caused this disease, many children have become orphans and difficult to be cared for by other relatives, the community and the governments of countries
Also, the youth who form the working group of the country are the most affected by the disease. Hence,productivityin agriculture, industry and other sectors of many economies are being adversely affected.Governments and the international community are spending a lot of both human and material resources in a bid to finding possible means to halt this pandemic.
1.DOES HIV OR AIDS AFFECT WOMEN DIFFERENTLY THAN MEN?ARE MEN OR WOMEN MORE AT RISK FOR CATCHING HIV?IF SO, HOW?AND WHY?
HIV/AIDS is not gender sensitive per se. As a result, the disease

manifests itself in the same way in both men and women
.
According to available statistics and information from the media, as well as what we see on the ground in our country Ghana, we infer that women are more at risk than men. The reasons include the following ;
a).Due to economic hardships most of our women especially the unemployed easily yield to sexual demands from the rich, the most affluent in society as well as to sex tourists for financial aid. As a result, they end up withAIDS instead of Aid.
b) There is also more cases of female sexual harassment by menin our schools, universities, work places and homes while harassment of males byfemales is virtually non-existent. Hence, a man with HIV/AIDS who is morally weak would continuously pass on the disease like wildfire in the dry season.
c) Also, it is just recently that condoms for women have been made available for use. Before then and even still now, women generally do not have absolute control on the use of condoms. Culturally, such marital decisions are left for the man so if the he says no to condoms then…….it is final! and the spread of HIV/AIDS continues as most men are even polygamous in nature.
2.WHO IS MOST VULNERABLE TO ACQUIRING HIV IN YOUR COUNTRY?MEN, WOMEN, YOUTH, WHAT AGE? WHY ARE THEY MOST AT RISK?
In fact there are a host of people who are most vulnerable to acquiring HIV/AIDS. The extent of risk depends on knowledge of the disease, attitude and behavioral patterns of the individual. But the most vulnerable groups are the generally the YOUTH.
People from the ages of puberty up to menopause (in women). ie 12- 45yrs.
This is because it is this period that people are sexually active and have higher sex drive. Those in the lower age group of about12-30yrs would mostlywant to exhibit their youthful exuberance and would not easily care much about what happens to them in embarking on many adventures including pre-marital sex and multiple sex partners.
3.WHAT EFFECTS HAS HIV/AIDS HAD ON YOUR COMMUNITY'S CULTURE?
a) In the Ghanaian society most families shun the company of their members who contract the disease . Many have the fear that if they associate with HIV/AIDS patients there is the possibility that they would get contracted . This in contrast to the extended family system where members of the family eat together, sleeps together and do other things in common.
b) Also, due to this killer disease certain words and terms, which are usually taboo to discuss or talk about in public or in the presence of children, are now commonly done freely. For instance, names of sex organs, sexual intercourse etc are mentioned on the radio, television and even by chiefs in public.
c) Culturally , Ghanaian men are free to practice polygamy especially chiefs but this practice could easily die out because ofHIV/AIDS and its campaign .
4.WHAT EFFECTS HAS HIV/AIDS HAD ON LIFE EXPECTANCY IN YOUR COUNTRY?
For the moment not many of our youth are dying from AIDS but with the increasing number of the youth and women now contracting the disease , sooner or later, life expectancy would drastically reduce. This is because even babies would contract the disease from their infected mothers before they are giving birth to and hence they would have very little time to live on this earth. This is despite the relatively improved health care delivery system in the country.

It is interesting and very educative exercise when we visited the site for calculating ones live expentancy,www.longtolive.com

Well, we are interested in the parameters used such as diet, exercises, smoking habits, stress etc. There are a lot to be learnt from this although the result could not be wholly true because of other factors not taken into account.

5.WHAT ARE THE ECONOMIC IMPACTS OF HIV/AIDS?

a)HIV/AIDS could easily reduce the capability of all categories of workers to work for food and income to cater for their dependants - wife and children especially. As a result, children would become destitudes or orphans and roam the streets engaging in social vices such as begging and robbing. Again, as these children would certainly not be in school, capacity building in terms of human resource development would be adversely affected for the country's developmental processes.

b)As people with AIDS would also be less productive on the farm, agricultural productivity would also decline and foreign exchange would reduce. This would really be suicidal to most economies like Ghana which depend largely on agricultural exports for the bulk of their revenues.

c)Again, a lot of money would be spent on health care delivery as well as on funerals by individuals, communities and the government. Therefore very little or virtually nothing would be left for investment to bring about any desired development.

6.CAN YOU BE TESTED FOR HIV/AIDS?WHY SHOULDSOMEONE BE TESTED FOR HIV? HOW EASY IS IT TO GETTESTED WHERE YOU LIVE?IF SOMEONE IS WORRIED THAT THEY MIGHT HAVE BEEN EXPOSED TO HIV, WHENSHOULD THEY GET TESTED?HOW LONG DOES IT TAKE TO GET HIV TEST RESULTS WHERE YOU LIVE?

Yes.

Testing for HIV/AIDS is left to the individual to decide. In Ghana there is no law or legislature on compulsory testing for HIV/AIDS. However, for granting of visas to some countries, some embassies and consulates require HIV test and people are compelled to go in for the even if it is against their wishes.

One should be tested for HIV if one is suffering from a disease which cannot be diagnosed so easily. The person could be infected with the virus and this could only be confirmed after the test.

Also, when one is donating blood for others to use by infusion it is important to test for the presence of the virus.

For the purpose of preserving the human race from total extinction, it would be prudent that people test for the presence or absence of the virus before entering into marriage to be sure of the safety of the expected children and the generations yet unborn. in general.

It is not too difficult for one to have HIV test. At least One could walk to any district hospital and request for the test. Even if facilities are not available, blood sample would be taken and forwarded to other regional hospitals for the test to be carried out for a moderate fee.

If one is worried, that they might have been exposed to HIV, then one should get tested right away. The reasons being that;

i. even if one is tested positive of the virus they would be more sure of their health status and would reorganize oneself better for the rest of the period to live on this earth death to accomplish ones mission.

ii. One would be in a better position to advise others on what might have gone wrong in order not to repeat the same mistake for further spread of the disease.

iii. It is also best to go for immediate testing since one would receive earlier counseling on the disease and would be taught what to do to overcome all the stresses and traumas that may be associated with it.

For where I live, it may take up to 10 days to get HIV test results.

7.WHAT SHOULD SOMEONE WITH HIV DO TO PROLONG THEIR LIFE?

i. One should not worry at all about having the disease. This is because being worrisome makes the body stressful and runs it down faster as the immune system is even virtually low to even overcome stress.

ii. Taking in a well balanced died with more fruits and vegetables as well as taking moderate but regular body exercises.

iii. Taking prescribed drugs and frequent visits to hospitals for clinical reviews.

iv. One should be more religious and wait patiently upon their God and creator.

v. Avoid getting other/secondary infections. One should be more selective of occupations such that one avoids certain types of occupations that easily predisposes them to excessive stress other pathogenic infections.

8.ARE INJECTING DRUGS AN ISSUE WHERE YOU LIVE?WHAT ABOUT SHARING NEEDLES?TATTOOING?PIERCING?RAZOR BLADES?

Drug injection is not common at all here in our area although occasionally one hears isolated cases. But in the larger communities this foreign habit of injecting illicit drugs is gradually gaining roots in our youth..

In our hospitals No! This is non-existent as our heath workers are well trained and well informed of the HIV/AIDS menace. But there may be occasionally few isolated cases of some 'illegal' health personnel who parade the villages and take advantage of the ignorance of some rural folks to cheat them.

For Piercing yes! in the case of newly born girls ears perforations for ear-rings are carried out. But even this, many are now using fresh and industrially sterilized needles for this purpose.

For male circumcision there are traditional 'circumcisors' whose mode of practices are worrying and suspicious as strong source for HIV infection.

Tattooing is becoming popular among some youth especially some students who want to imitate some musicians and artistes.

Another area of concern to us is the numerous young and less informed barbers and hair dressers in town.. Though we mostly see them using new blades for their new clients/customers, their mode of disposing these used blades gives room for suspicion. We are also not sure of the use of the same comb on their numerous customers without proper sterilization.



Our 3rd Goal is: "Challenges to HIV Prevention"

In these activities, we look at why it has been SO hard to prevent the spread of HIV.

So many people know about HIV and AIDS and can tell you that "HIV stands for the Human Immunodeficiency Virus, and AIDS stands for Acquired ImmunoDeficiency Syndrome" -- so why is HIV still spreading?!!! Does information really lead to people DOING what they need to do to prevent transmitting HIV? If we go out into our communities and inform people, will this alone stop HIV?

Unfortunately, information is not enough. SO, what else is there? Let's take a look...

While we are looking, let's go out into our communities and talk to people.

Now that we know the basic facts about HIV/AIDS and how it is affecting our countries, we need to start looking outside ourselves to the communities in which we live. Visit a church, clinic, traditional healer or blood supply center in your area, and discuss this topic. You can use the below questions as a guide.

Let's do this as preparation for the last activity -- Social Action. We aim to write Action Plans for each of our schools, for what each of us can do in our own community, so let's start thinking about that now. At the end of your response, PRESENT A POSSIBLE

PREVENTION ACTIVITY THAT YOU THOUGHT OF DURING YOUR RESEARCH FOR THIS GOAL. OK?

Let's start by trying to answer the following questions. What do you think?

1. Talking about HIV

a. Is it easy to talk about HIV/AIDS with friends?
How many of us talk about HIV with our friends?
What do we talk about?
-Yes it is easy. A few of us talk about it.We talk about its effects on our lives and its consequences.
b. Is it easy to talk about HIV with parents? How many of us have talked with
our parents about HIV/AIDS? If we do, what do we say? What do they say? If we don't, why not?
-It is not easy. A few of us do so. We say we want to know more about it. They normally don't give us full details because they have to talk about sex and this makes many parents feel uncomfortable. Really, talking about sex has not been part of our culture.
c .

Is it easy to talk with health workers about HIV/AIDS?
Are youth and their questions and opinions welcome in our local

clinics?

Why or why not?
-Yes it is. Youth, their questions and opinions are always welcomed at the right time. This is because these workers always want to combat the disease through discussions with the youth.
2. The influence of CULTURE
a. Does your community have any traditional practices that have helped to prevent the spread of HIV? If so,what are they?
-Yes most our communities have such practices. Among these are the "DIPO" and "BRAGORO"- puberty rites which do not encourage sex before marriage but rather regard pre-marital sex as a taboo.
b. Does your community have any traditional practices that have helped SPREAD HIV? If so, what are they?
-Yes. Marriage of young teenage girls to older men who may have the disease because these are men who have had some kind of affair with other women and thus higher chances of spreading the disease.
c. How do you know whether a tradition prevents or encourages HIV transmission?
-A tradition would encourages HIV transmission when ;
( i ) the tradition involves the use of same sharp objects which inflicts some injuries on many people .For instance, using the same knife for circumcision, female genital mutilation, making of tribal marks and traditional ways of inoculation/vaccination etc.
(ii) the tradition encourages having multiple sex partners. For instance polygamy among our traditional rulers and Moslems.
(iii) the tradition encourages transfusion of unscreened blood or blood exchange. e.g. blood covenant.
-A tradition would not encourage HIV transmission when it does not involve any of the above.
d. Do people in your community talk about these practices,whether they are good or bad for the people in your area? Why or why not?
-Yes and no.-
Yes, when especially the enlightened ones get to know that these practices cause more harm than good (cause HIV transmission). No, they don't talk about it because they want to maintain tradition.
3. The influence of ECONOMICS –
Does the economic situation in your country play a role in HIV transmission? How? What evidence can you give to support your answer?
-Yes , very much- Economic hardship and high cost of living has moved people especially young women into prostitution and this is a major cause for the increasing number of people infected with HIV/AIDS . Though education on HIV/AIDS has been intensified through the electronic media , attitudes have not changed.
4. The influence of GOVERNMENT
a. Does your country have a policy towards HIV/AIDS? Can you tell us a little about it?
- We do not know of any policy. We only hear of don't do this don't do that from the media.
b. Does your government do anything to affect the prevention or treatment of HIV/AIDS? If so, can you give us an example of what it does?
- Yes. Seminars and workshops are sometimes held by health workers on preventing the disease. Also documentaries are shown using the electronic media as well as distribution of tracts and small booklets on HIV/AIDS.
5. The influence of RELIGION
a. How do your local churches, mosques, synagogues, etc. feel about HIV/AIDS?
How do you know what they think about HIV/AIDS?
-Many really feel it is man who has allowed himself to be infected with this deadly disease through immorality.
-We know how they think through their preaching/sermons.
b. Are HIV and AIDS discussed at your local church etc.?
What is said about HIV/AIDS? What is said about people living with or affected by HIV/AIDS? Do these words affect the prevention of HIV or the treatment of AIDS sufferers? If so, how?
-Yes most churches discuss the disease.
They talk about abstinence from pre-marital sex and adultery.
c. Is your local congregation doing anything to prevent HIV or diminish the effects of AIDS? If so,what?
-they have really mounted the crusade against the spread of the disease through sermons ,prayers and fasting. They also occasionally invite health workers to give talk on health issues including HIV/AIDS.
d. Do you feel that your local religious leaders should be doing more about HIV/AIDS? If so, what ideas do you have for them?
-Yes. They should encourage more and more people with HIV/AIDS to come to church rather than rebuking them as sinners who have not listened to and abide by Gods words. By this, they could easily use these victims of the disease to reach many hearts for a change in sexual attitudes and behaviours.
6. Could someone acquire HIV from a blood transfusion in your country? Why or why not? How do you know (what authority did you use to get the information for your answer)?
-Yes, but not very significant, except by accident or shear negligence on the part of some unscrupulous health workers.
When we visit hospitals we see that measures have been put in place to ensure safe blood transfusion, safe injection, etc. etc.
By 'Hay-Class'
St. Augustine's College
Cape Coast