CHEMU SECONDARY SCHOOL
Home Aburi Girls Accra Academy Armed Forces Yaa Asantewaa St. Augustine's Chemu Sec West Africa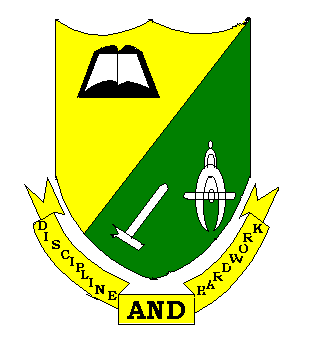 PARTICIPATING STUDENTS
DANIEL SOTTIE
DIVINE AGBEY
ROGER NUTSUGAH
RALPH AMANQUAH
JOHN TETTEH
FIRST GOAL ACTIVITIES: BASIC FACTS
CONTRIBUTION FROM:- CHEMU SECONDARY SCHOOL, TEMA-GHANA
FIRST EDUCATIONAL GOAL ACTIVITIES: BASIC FACTS
1.WHAT IS HIV?
Ans: HIV stands for Human Imminodeficiency Virus. HIV is the virus that causes AIDS. It is a retrovirus.
WHAT IS AIDS?
Ans: AIDS stands for Acquired Immune Deficiency Syndrome. Acquired means the virus is got from somewhere. Immune deficiency syndrome implies the state in which the body's immunity system has undergone destruction and has become so low that the victim suffers from a group of infections and sicknesses simultaneously. AIDS is a group of sicknesses that comes after HIV has made the body 's resistance to disease very low.
WHAT IS THE DIFFERENCE BETWEEN THE TWO?
HIV is the virus which causes AIDS and AIDS is the final stage after long infection of HIV. A person becomes infected with HIV when the virus enters his/her body and such a person may look and feel healthy for many years. The lack of the ability of the body to fight diseases, and the weakness caused to the body due to many years of HIV infection is what is called AIDS.
HOW LONG CAN SOMEONE HAVE HIV BEFORE DEVELOPING AIDS?
Ans: The duration for HIV before fully blown AIDS is developed varies for individuals. The period depends on how well an HIV carrier cares for himself /herself. He /she stays for a longer time when he/she eats well, gets plenty of rest and develops positive mental attitude. HIV can however develop into AIDS from four to ten years or more, depending on an individual.
HOW LONG DO MOST PEOPLE HAVE AIDS BEFORE THEY DIE?
Ans: Most people have AIDS for about three to five years before they die.
2. HOW IS HIV TRANSMITTED?
Ans: HIV is transmitted through:-
-unprotected sexual contact with an infected person
-exchange of body fluid such as blood, semen or vaginal fluid
-infected mother to unborn child
-breast feeding of child by infected mother
-transplacental infection of foetus
-sharing blood contaminated needles, razors and blade
-organ transplant
-blood transfusion with HIV infected blood
-injection with infected needle and syringe which has not been sterilised
-sharing syringe with an infected person
-wet kissing with a cut sore in the mouth or bleeding gum
HOW IS NOT TRANSMITTED?
Ans:- HIV is not transmitted:
-by mosquitoes, other insects and animals
-through saliva, sweat, urine, tears or stools
-by sharing of glass, cup, plate or food with a person who has AIDS
-by caring for, touching, shaking hand, sharing comb, bed sheet, towel, toiletries, working with or living with an AIDS patient
-by playing football, hockey or other sports
WHAT ARE SOME OF THE MYTHS ABOUT HOW IT IS SPREAD?
Ans:- AIDS is spread:-
-through the curse of the gods
-by witches
-by disobedience to God or transgression of God's law
-by the disobedience to the gods of the land
-the source of AIDS is the Chimpanzee
-punishment for ones sin
-AIDS originated form Africa
-most people consider HIV/AIDS as a moral issue rather than health issue
-some adults believe that sex education and promotion of the use of condom as a tool against HIV/AIDS will increase sexual promiscuity among the youth
3. HOW CAN THE TRANSMISSION OF HIV BE PREVENTED?
Ans:- Transmission of HIV can be prevented by:-
-educating individuals to abstain from indicriminate sexual contact
-using condom
-individuals sticking to their married partners and be faithful to each other
-by not sharing tooth brush and shaving blades
-getting injection from qualified health worker
-by educating the community on all the modes of transmission of the HIV/AIDS
-making the community aware that AIDS is a dreadful disease for which there is no cure and there is no vaccine
-informing people about the negative socio-economic effect of AIDS on the family and the nation at large
-by promoting communication programs to change the behavioural pattern of people and their attitude to HIV and sex
-sterilising all skin piercing and cutting instruments such as blades, and syringe before use
-Talking freely and frankly about AIDS and discussing it in all in the community
-Education materials such as posters, leaflets, pamphlets T-shirts and other little media materials should be used to reinforce messages on AIDS
-workshops, seminars and conferences should be organized by the government and other stake holders such as NGOs for target groups, including the youth, students religious leaders and health workers
WHAT IS SAFE SEX?
Safe sex is that which does no involve the risk of acquiring HIV/AIDS or any Sexually Transmitted Diseases (STD) or having an unwanted pregnancy.
4. WHAT ARE THE HIV/AIDS STATISTICS IN YOUR COUNTRY?
Ans:- It is estimated that HIV has already infected about 4.6% of the adult population of Ghana. At least 600,000 Ghanaian are estimated to be living with HIV. About 30,787 cases of AIDS have already been reported to the Ministry of Health by June 1999. It is estimated that at the end of 1999, about 200 people will get infected daily with HIV. IT is estimated that over 400,000 Ghanaians have HIV, but show no sign of sickness yet.By the end of 1998, 29,546 people had AIDS in Ghana. At the current rate of infection, it is estimated that by the year 2002, one million two hundred thousand (1,200,000) people may be living with HIV in Ghana.
REPORTED CUMULATIVE AIDS CASES IN GHANA BY AGE AND SEX
1986 - 1999
AGE GROUP

Years

MALE

FEMALE

TOTAL

NO
%
NO
%
NO
%
0-4
154
1.4
163
0.9
317
1.1
5-9
29
0.3
22
0.1
51
0.2
10-14
20
0.2
42
0.2
62
0.2
15-19
77
0.7
526
2.8
603
2.0
20-24
535
5.0
2878
15.3
3413
11.6
25-29
1798
16.8
4449
23.6
6247
21.1
30-34
2490
23.3
3849
20.4
6339
21.5
35-39
2496
21.3
6631
18.4
5078
17.1
40-44
1324
12.4
1621
8.6
2945
10.0
45-49
980
9.2
1042
5.5
2022
6.8
50-54
469
4.4
691
3.7
1160
3.9
55-59
21
2.1
307
1.7
528
1.8
60+
226
2.1
329
1.7
555
1.9
NOT STATED
81
0.8
145
0.8
226
0.8
TOTAL
10700
100
18846
100
29546
100
A geographical analysis of HIV/AIDS in Ghana shows that there are regional disparities within the country. Over 60% of all reported cases come from three of the ten regions in Ghana. These are Ashanti Region, Eastern Region and Greater Accra Region. The other seven regions account for less than 40% . The percentage of females with the HIV/AIDS virus is 63.8% and that of the males is 36.2%.The age group most affected is from 25 years to 39 years. This age group makes about 59.8% of the total affected population in Ghana. It is noteworthy that nearly 90% of all cases have occurred in the age range 20-49 years which turn out to be the productive age group. This is economically suicidal to the nation.

HOW DOES YOUR STATE/PROVINCE COMPARE TO THE REST OF THE COUNTRY?

Chemu Secondary School is located in Tema, in the Greater Accra Region of Ghana. This is an industrial and port city. Greater Accra Region ranks the 3rd among the 10 Regions of Ghana.

HOW DOES YOUR COUNTRY COMPARE TO THE REST OF THE WORLD?

Ghana is ranked 5th among the countries in the West African sub-region at the moment. Compared to the rest of the world, my country has a low incidence of AIDS. With the current projection that about 200 people get infected in this country daily, the steady rise in AIDS may become alarming. .

i) Number of people living with HIV/AIDS by 2000 is about 600,000

ii) HIV prevalent rate in adult by 2000 is estimated as 4.6%

iii) HIV prevalent rate in young people aged 15-24 years:

Male :- 5.7%

Female:- 17.1%

Cumulative:- 13.6%

iv) Number of AIDS orphans by 2000 is estimated at about 124,000

v) Estimated numberof AIDS deaths, since the 1986 when the disease was first reported in the country up to date is about 160,000.

IS ANY OF THIS INFORMATION NEW TO YOU? IF SO WHAT?

Yes, the number of orphans and the number of AIDS deaths are new to us.

WHERE DID YOU GET THE INFORMATION?

Sources of information:-

i) National AIDS Control Programmme-Ghana

ii) Ministry of Health, Ghana

iii) UNSAID

iv) Social Marketing Foundation, Ghana

www.chaweb.org/health/aids

www.inxpress.net/aidsnet

DO YOU HAVE ACCESS TO ANY OF THE FOLLOWING SOURCES OF INFORMATION?

i) UNAIDS

ii) WORLD HEALTH ORGANIZATION

iii) YOUR COUNTRY'S GOVERNMENT

iv) NON-GOVERNMENTAL ORGANISATIONS

Yes, we do have

LESSONS LEARNED FROM QUESTIONS.

We have learnt that everybody is at risk from HIV/AIDS, no matter ones age or status. One has to adopt the right attitude towards sex and avoid indiscriminate sex.

HIV/AIDS is spreading at an alarming rate and should now be considered as both medical and socio-economic problem by all and sundry, and all Gorvernments.

HIV/AIDS PROJECT- 2ND GOAL ACTIVITY


1. i) Does HIV or AIDS affect women differently than men?
Ans: No, HIV does not affect men and women differently.Men and women show the same symptoms when infected with HIV. However, females have higher chances of being infected due to the nature of their reproductive organ.
ii) Are men or women more at risk for catching HIV? If so, how? and why?
Ans: Women are more at risk of catching HIV. This is because the nature of the reproductive organ for women put them more at risk. Their organ can more easily get bruised through sexual intercourse, increasing the chances of acquisition of HIV through sex with an infected person. Women are mostly at the receiving end and are more likely to be infected by a male HIV carrier. The increse in the female hormone (estrogen ) at certain periods in her life promote cuts and bruises to their gums and this enhances their chances of contacting HIV during wet kissing with an infected person.

2. i) Who is most vulnerable to acquiring HIV in your country? Men, women, children, youth, what age?
Ans. The most vunerable to acquiring HIV in my country are women, mostly between the ages of 14 and 39 years, from statistics available.
ii) Why are they most at risk?
Women are most at risk due their involvement in commercial sex activities. Most of such women do not use condom for sex and some who
are aware of the safety of using condom do not have the means to purchase them. Also some of them have no say in whether or not the man
would use condom, since it is the man who pays for the ''service''.

3. What effect has HIV/AIDS had on your community's culture?
Ans: In my community, the advent of HIV/AIDS has removed the weird idea about sex among children. It was a taboo to talk about sex and
reproductive health freely in public. Parents felt uncomfortable when talking about sex matters in the community. With prevalence of
HIV/AIDS, most parents now talk about and discuss sex issues in their families. The government and health workers of the community, through the
different information media, educate and inform the community on HIV/AIDS, which invariably includes sex education. HIV/AIDS has greatly reduced sexual promiscuity in my community. Many now fear indulging in indiscriminate sex, to save themselves from the agony of HIV/AIDS.
HIV/AIDS has to some extent reduced the sense of communality and socialization among citizens of the community, and even slightly reduced the proverbial Ghanaian hospitality. Friends and relatives shun the company of AIDS patients, even if they are from the same family.
Loved ones and prominent person, some of whom are custodians of some customary rites in the community, are lost due to death from HIV/AIDS.
AIDS has created fear and sorrow in parts of my community due to the social stigma associated with an HIV/AIDS victim. The prevalence of HIV/AIDS has necessitated an improvement on the methods used by traditional birth attendants and that of those who circumcise baby boys.


4. What effect has HIV/AIDS had on life expectancy in your country?
Ans: The prevalence of AIDS has greatly reduced the life expectancy in my country. The life expectancy in the country has reduced from 65
years to 54 years. The life expectancy may reduce further if the HIV/AIDS menace is not effectively checked and controlled by individuals and
the government.

5. What are the economic impacts of HIV/AIDS?
Ans: The advent of AIDS has a great impact on the economic life of my country. People living with AIDS cannot contribute to the economic
development of the country. They constitute man power loss to the country and become dependent on the government who has to use its scarce resources to care for them. It also robs the country of its human resources and qualified personnel. Money required for pressing economic needs such as education, infrastructure, health etc. are spent on expensive HIV/AIDS drugs. The government spends money on HIV/AIDS education and
awareness programmes. The young productive adult AIDS patients who die often leave behind children and older people who are unproductive in the society. In the family, AIDS patients become a financial liability. The family buys expensive AIDS drugs and cares for the patient. The family has to bear expensive funeral expenses when the person eventually dies.

6. Can you be tested for HIV/AIDS?
Ans: Yes, I can be tested for HIV/AIDS
Why should someone be tested for HIV?
Ans: One should be tested to know whether he/she is HIV positive or not, so as to be able to guard against its spread and also to get
immediate medical attention if confirmed infected.
How easy is it to get tested where you live?
Ans: It is very easy to get tested. All one has to do is to go to the hospital to have a blood test.
If someone is worried that they might have been exposed to HIV, when should they get tested?
Ans: As soon as he/she suspects it.
How long does it take to get HIV test results where you live?
Ans. About five days.

7. What should someone with HIV do to prolong their life?
Ans: For one with HIV to prolong his life:
- the one should develop a positive mental attitude, eat a well balanced diet and get plenty of rest.
-the one should not be angry with himself/herself and the society.
-he/she should receive regular counselling and guidance from health personnel, pastors and AIDS counselors.
-the one should use drugs that can reduce the deterioration and destruction of his white blood cells and prolong his life.
-he/she should not get involved in sex to avoid the chances of multiple infection from an HIV/AIDS infected person.


8. i) Are injecting drugs an issue where you live?
Ans: No, injecting drugs are not issues where I live.
ii) What about sharing needles? tatooing? piercing? razor blades?
Ans: Needles are not shared.
Tattooing is quite scarce but is not completley absent.
Some use piercing divices, especially drug addicts and those whose who pierce their ears and noses. Most women pierce their young daughters'
ears Razor blades are mostly not shared, though there may be some exceptions.




HIV/AIDS PROJECT:- ACTIVITY THREE

1. IS IT EASY TO TALK ABOUT HIV/AIDS WITH FRIENDS?
WHY OR WHY NOT?

Ans: It is easy to talk about HIV/AIDS with friends. The current publicity awareness being given to the devastating effect of HIV/AIDS
and the fact that no cure has as yet been found for AIDS engender discussion among friends and peers. Friend educate themselves and share
their views about HIV/AIDS freely. Some peers shun AIDS patients. Some Ghanain school children even acts plays on HIV/AIDS to educate the
public on all aspects of HIV/AIDS.

b) IS IT EASY TO TALK ABOUT HIV WITH PARENTS? HOW MANY OF US TALK
ABOUT HIV/AIDS WITH OUR PARENTS? IF WE DO, WHAT DO WE SAY? WHY OR WHY
NOT

It is not easy to talk to parents about HIV/AIDS. The common tradition that most African parents keep issues on sex away from children still
persists in our community, and parents find it very uneasy to talk about sex and for that matter HIV/AIDS to children. For fear and
respect, children also do not venture to talk to parents about AIDS. However, some mothers teach their girls to abstain from sex until they are
mature and married. This trend may soon change due the current awareness rapidly being created by individual, Health personnel, Non-
Governmental Agencies and the Government.

Most children do not talk about the about HIV/AIDS with their parents because they feel parents may consider them as 'bad' children. Only
very few of us talk about HIV/AIDS with our parents. Even then not as extensively as one may hope.

c) IS IT EASY TO TALK ABOUT HIV/AIDS WITH HEALTH WORKERS ABOUT HIV/AIDS? ARE YOUTH AND THEIR QUESTIONS AND THEIR OPINIONS WELCOME IN OUR LOCAL CLINICS? WHY OR WHY NOT?

It is easy to talk to health workers about HIV/AIDS .Most health workers enthusiastically volunteer information when contacted on
HIV/AIDS. The public education on HIV/AIDS periodically carried out by health workers promote healthy discussion on HIV/AIDS. Seminars and
educational programmes are held on HIV/AIDS in schools now.

Yes, the question and opinions of youth are welcome in our Local Clinics. This is because it has been realised that the youth are mostly
the victims and the most vulnerable in acquiring HIV. And the involvement of the youth in HIV/AIDS programmes will go to a long
extent in promoting awareness and eventual reduction in the population of HIV victims.


2.
a) DOES YOUR COMMUNITY HAVE ANY TRADITIONAL PRACTICES THAT HAVE HELPED TO PREVENT THE SPREAD OF HIV? IF SO, WHAT ARE THEY?

Ans: Yes, it has.
The customary rite of passage (the puberty rite performed for teenage girls in my community) helps prevent HIV. All teenage girls in the
community are compelled to undergo this rite and it is mandatory that a girl who undergoes this rite is a virgin. Parents feel disgraced when
their daughters do not pass through this rite before marriage or involve themselves in sex. The evidence of this is that sexual promiscuity is scarce in the section of community where puberty rite of passage is strictly adhered to. Thus preventing the spread of HIV in teenage girls and in the
community.

b) DOES YOUR COMMUNITY HAVE ANY TRADITIONAL PRACTICES THAT HAVE HELPED THE SPREAD OF HIV? IF SO, WHAT ARE THEY?

Ans: Yes, it has.
The polygamous marriage in my culture promotes the transmission of HIV. A man with three or four wives may not be able to satisfy all of them
materially and sexually. Some of these women get involved in extra marital affair to make money for material things and some to satisfy
their sexual appetite. The chances of acquiring HIV increases with increase in having multiple sexual partners.

c) HOW DO YOU KNOW WHETHER A TRADITION PREVENTS OR ENCOURAGES HIV TRANSMISSION?
Ans: We know this from statistical result and the information handed down to us by our elders and some health workers.
..
3. DOES THE ECONOMIC SITUATION IN YOUR COUNTRY PLAY A ROLE IN HIV TRANSMISSION? HOW? WHAT EVIDENCE CAN YOU GIVE TO SUPPORT YOUR ANSWER?

Ans: The economic situation in my country has played a role in HIV transmission in my country.
i) Women become commercial sex workers due to the harsh economic situations and few employment opportunities. They have multiple sexual
partner from whom they may acquire HIV and to whom some may spread the HIV
ii) Some female students get involved in sex relations with men who satisfy their economic needs and wants, some have by this practice
acquire and spread HIV.
iii) Some young females involve themselves in sex with old men described as ''Sugar Daddies'' who lavish money on them, while some
young males have sexual gratification and money from old women known as ''Sugar Mummies''. This type of life may promotes the spread of
HIV/AIDS.
iv) The harsh economic conditions compel some parent to send their daughters to hawk on the street and these innocent girls fall into the
risk of being raped, increasing their chances of contracting HIV.
v) Some barbering shops and hairdressing salons use instruments for customers without sterilizing them, thereby increasing the chances of
spreading HIV.

4. a) DOES YOUR COUNTRY HAVE A POLICY TOWARDS HIV/AIDS? CAN YOU. TELL US A LITTLE ABOUT IT?

Ans: Yes it has.
The Government has directed that 15% of the money given to the health sector should be used in HIV/AIDS control/prevention.

b) DOES YOUR GOVERNMENT DO ANYTHING TO AFFECT THE PREVENTION OR TREATMENT OF HIV/AIDS? IF SO, CAN YOU GIVE US AN EXAMPLE OF WHAT IT DOES?

Ans: Yes , the government does. The government now carries HIV/AIDS education and awareness programmes nation wide and that HIV/AIDS is now considered a national problem.
..
5. HOW DO YOUR LOCAL CHURCHES, MOSQUES, SYNAGOGUES, ETC FEEL ABOUT HIV/AIDS? HOW DO YOU KNOW ABOUT WHAT THEY THIINK ABOUT HIV/AIDS?

Ans: The local churches are very concerned about HIV/AIDS. These churches base their sermons on HIV/AIDS, organise conferences, seminars
and talks on HIV/AIDS. They also counsel the adolescents and other members of the congregation on HIV/AIDS.
The Christian Council of Churches in Ghana have printed booklet, which they sell at low prices to members of the congregation after church
service and at seminars, to educate the public on HIV/AIDS. The churches in Ghana celebrated the Christian Home Week from 7th to
14th May 2000. The Theme for this celebration is:- HIV/AIDS A CHALLENGE TO THE CHURCH. This celebration vividly portrayed the concern churches in Ghana have about HIV/AIDS. With the prevalence of HIV/AIDS and the rapid rate at which it is spreading in the society, some church leaders are most worried about the youth, the future leaders and work force of the nation. They see the youth as the most vulnerable to HIV/AIDS when they lead immoral lives.
Some Church Elders now encourage early marriage among the youths and churches even bear part of the marriage expenses just to discourage
promiscuity among the youth. Mass wedding are now being organised in some churches to reduce wedding expenses.
However, some church members feel one acquires HIV/AIDS through immoral conduct and such people do not sympathise with HIV/AIDS victims. They feel the HIV/AIDS disease is a punishment from God. Moslems also preach against immoral life in their Mosques. They organise
crusades at which they educate their members and the public about the harmful effect of HIV/AIDS.

We know what they think by the sermons preach , the exultation they give and some church activities are geared toward education on
HIV/AIDS.

b) ARE HIV AND AIDS DISCUSSED AT YOUR LOCAL CHURCH ETC.? WHAT IS SAID ABOUT HIV/AIDS? WHAT IS SAID ABOUT PEOPLE LIVINNG WITH OR AFFECTED BY HIV/AIDS? DO THIS WORDS AFFECT THE PREVENTION OF HIV OR THE TREATMENT OF AIDS SUFFERERS? IF SO, HOW?

Ans. Yes, they are discussed.
They say HIV/AIDS is an incurable disease and discuss how its spread can be curbed.
Some also say that HIV/AIDS is a punishment from God for fornicators and adulterers, and an infected person is considered as a great sinner.

Yes, this word affect the prevention of HIV positively. Many do not want to be branded HIV/AIDS 'sinners', so they tend to live chaste and decent lives, to avoid contacting HIV. Their words also prompt the congregation to be HIV/AIDS conscious and protect themselves from infection. Their
consoling words also encourage and give hope to HIV/AIDS patients that God will cure or keep them healthy.

c) IS YOUR LOCAL CONGREGATION DOING ANYTHING TO PREVENT HIV OR DIMINISH THE EFFECTS OF AIDS? IF SO, WHAT?

Ans: Yes our local congregation is doing something. to prevent HIV or diminish the effects of AIDS.
i) They carry out HIV/AIDS education and awareness programmes among members of the congregation.
ii) They sell pamphlets prepared for members on HIV/AIDS.
iii) Medical Officers are invited to talk to the congregation on HIV/AIDS.
..

d) DO YOU FEEL THAT YOUR LOCAL RELIGIOUS LEADERS SHOULD BE DOING MORE ABOUT HIV/AIDS? IF SO, WHAT IDEAS DO YOU HAVE FOR THEM?

Ans. We feel our local religious leaders should be doing more about HIV/AIDS.

Religious leaders should encourage churches to build centres to care for AIDS patients. Most AIDS patients are rejected by their families
due to the stigma attached to AIDS by the society. Churches will assist a lot by taking up such rejects to the AIDS centres for care and
counseling, and make them develop the sense of belonging. The congregation should visit HIV/AIDS patients at the hospital and
houses to give words of encouragement to liven up their spirit. Education of HIV/AIDS patients on the type of diet they depend on to
keep them healthy. Churches should encourage families to see AIDS as a form of sickness and therefore accept AIDS patients.
Religious leaders should organise more seminars, lectures, plays etc on HIV/AIDS. They should also finance or sponsor youth organisation and clubs that educate the public about HIV/AIDS.

COULD SOME ONE ACQUIRE HIV FROM A BLOOD TRANSFUSION IN YOUR COUNTRY? WHY OR WHY NOT? HOW DO YOU KNOW (WHAT AUTHORITY DID YOU USE TO GET THE INFORMATION FOR YOUR ANSWER)?

Ans: No, no one can acquire HIV from blood transfusion in my country. This because blood for transfusion is thoroughly screened before
transfusion is carried out. We had the information from medical Officers and the Officer in charge of the blood bank at the Tema General Hospital.


Top